Detailed Description for SLS Brickell
Click here to see all available condos for sale at the SLS Brickell
The Related Group is launching a new project next to their famous Icon Brickell. This project called SLS Brickell is a condo which will be built on a 56,090 sqft lot located at 1300 South Miami Avenue. SLS Brickell will include 3,174 sqft of retail space and 16,755 sqft of restaurant space. Indeed, you will find in the SLS Brickell condominium four on site restaurants as the world renowned Katsuya by Starck or Bazar by Jose Andres & Michaels Genuine Food and Drinks.

The building was supposed to be called Infinity II. But the Related Group won't be using this name or inherited site plan approval obtained under the city's former zoning code for the Infinity II project. Indeed, the famous Phillipe Starck, will be redesigning the condo to meet the criteria required under the revised city zoning code.

The SLS Brickell will offer 51 floors of high end units. With an elevated pool, a lounge, a ciel spa and a hyde bar the condo will complete all your expectations . The Hotel area will be located on the lowest floors: from the Lobby to the 9th floor. The residences will be found from the 10th floor to the 51st floor. On each floor there will be 11 units with respectively 1,2 or 3 bedrooms. Of course the building will feature penthouse units and other luxurious amenities.

More information will be coming soon about the SLS Brickell, in the meantime discover the Icon , another great success of the talented Phillipe Starck. Click here if you want to see more of the SLS complexes Icon.
Elevated pool and spa deck
Hyde bar
Lougne bar
Ciel Spa
4 on site restaurants as Katsuya or Bazar by Jose Andres and Michael Genuine Food&Drinks
S bar - Jazz Lounge
Business center with meeting rooms
Roof top pool
State of the art gym
Screening room
250' long pool
Party room
Private Spa
Views: Bay and city views
Architect: Hotel interiors designed by Philippe Starck Architecture : Arquitectonica
Developer: The Related Group
SLS Brickell - List of All Available Apartments for Sale
special properties
No condos found in this category.


Price reduction within the last 60 days.


Price increase within the last 60 days


Just listed condos


Foreclosure


Shortsale

Sales Data as of
SLS Brickell Floor Plans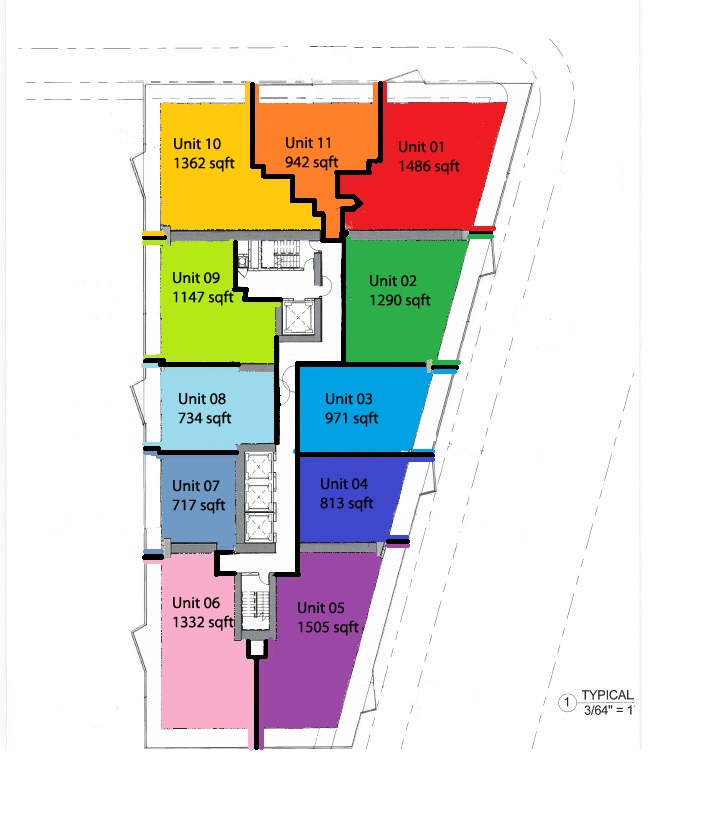 | | | | | | |
| --- | --- | --- | --- | --- | --- |
| Model | Apt No. | Beds/Baths | SqFt | # Of Units Available for sale | Floor Plans |
| 01 | 01 (All Floors) | 2 / 2 | 1486 | 0 | Download |
| 02 | 02 (All Floors) | 2 / 2 | 1290 | 0 | Download |
| 03 | 03 (All Floors) | 1 / 2 | 971 | 0 | Download |
| 04 | 04 (All Floors) | 1 / 1 | 813 | 0 | Download |
| 05 | 05 (All Floors) | 3 / 2.5 | 1505 | 0 | Download |
| 06 | 06 (All Floors) | 3 / 2.5 | 1332 | 0 | Download |
| 07 | 07 (All Floors) | 1 / 1 | 717 | 0 | Download |
| 08 | 08 (All Floors) | 1 / 1.5 | 734 | 0 | Download |
| 09 | 09 (All Floors) | 2 / 2.5 | 1147 | 0 | Download |
| 10 | 10 (All Floors) | 2 / 2 | 1362 | 0 | Download |
| 11 | 11 (All Floors) | 2 / 2 | 942 | 0 | Download |